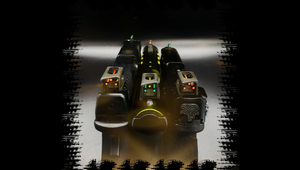 Designed for Defense. Built for the Citizen.
Reviews
"First, if you are not used to shooting an RMR, the learning curve is greater than the Triclops. Second, the Triclops is faster, especially at close range within seven yards. If the front sight is in the box, you are going to get torso hits. For a self-defense perspective, or for law enforcement, this is a big bonus." 

International Sportsman
"I want to thank Sean at TriclopsSights.com for hooking me up with this sight system to test and evaluate. Pretty much an analog CCO and NVD capable. First 15 rounds with the sight were at 7 meters doing first round draw drills. First two were flyers b/c I wasn't using the sight correctly. I was skeptical at first but now all I can say is wow. Put the threat in the TV screen and squeeze."


Colton Baitch; The Lightfighter Collective
Testimonials
"Triclops sigts have me wanting a handgun more than ever. The sight made it so comfortable for speed of sight and at the same time accurately hitting my target through three different clips worth of rounds. Highly recommended!"

Justin H.
"I have had the opportunity to shoot with these Triclops sights and the owner. These sights helped myself as a shooter to have better aim at the target. It was a wonderful experience and I can't wait to shoot with these sights again."

Lindee L.